When you need a supplier that thinks and acts like a partner, it's twine time.
American Paper & Twine is the premier wholesale supplier and distributor of janitorial, packaging, disposable food service, safety and office products in the southeastern United States. We deliver the supplies you need from the front desk to the dock, at a value that will surprise you and with service that will delight you. We are here to equip you with everything you need to confidently and efficiently run the office, clean and maintain spaces, supply food service operations or manage packaging systems so your business can grow.
People Powered
Business can change by the minute. Whether you are growing, shifting or tightening your belt, you need a committed partner that can flex with you. We don't take a one-size-fits-all approach. Our people are prepared to help you solve unique challenges with deep experience and innovative solutions to help take your business further, faster.
Surprising Value
In over nine decades of business we've built deep relationships in the supplier community and developed an in-house team of experts. That means we can deliver top quality products from leading brands as well as custom-engineered items. We do it with fair, competitive pricing and reliable logistics to deliver what you need, where you need it, when you need it, how you need it.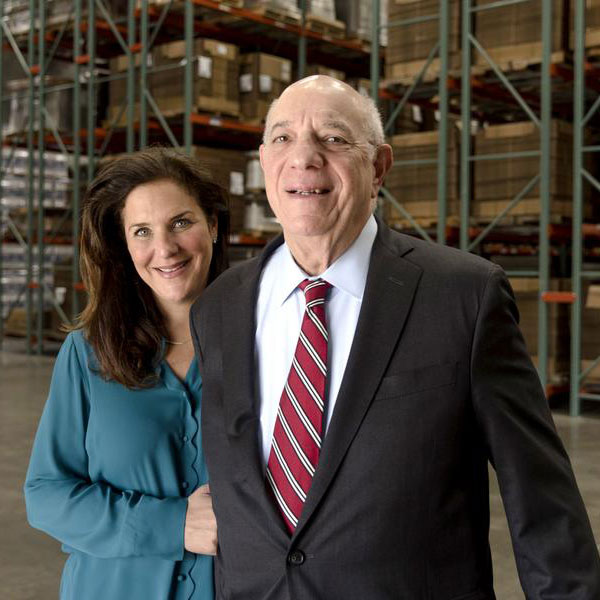 Karen Doochin Vingelen, President and COO and
Bob Doochin, Chairman and CEO
"They are my #1 go-to supplier. AP&T is local, competitively priced, and responsive."