Delivering Remarkable Since 1926.
Nearly a century ago, Nathan Doochin and Milton Lockenbach found opportunity in the expanding Nashville wholesale market with one truck, a big idea and a singular focus on remarkable customer service. Today, American Paper & Twine continues to deliver on our founders' commitment as the region's premier wholesale supplier and distributor of janitorial, packaging, disposable food service, safety and office products.

As business in the Nashville metro area and the entire southeast United States developed, American Paper & Twine was right there. We attribute our success to satisfied and loyal customers, dedicated employees, a superior work ethic and a commitment to deliver the remarkable service that has been faithfully passed down from generation to generation.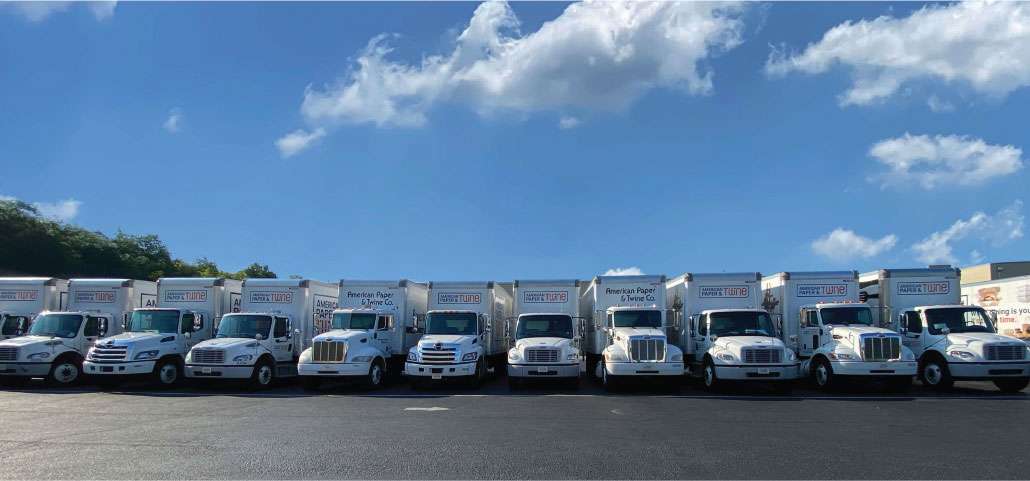 Historical Timeline
1926
Nathan Doochin and Milton Lockenbach open American Paper & Twine in Nashville
1994
Chattanooga, TN office and warehouse opens
1996
Memphis, TN office and warehouse opens
2000
ShopAPT.com launches for online ordering
2002
Little Rock, AR office and warehouse opens
2006
Knoxville, TN office and warehouse opens
2013
Atlanta, GA office and warehouse opens
2015
American Paper & Twine acquires Paper and Chemical Supply in Alabama
2019
American Paper & Twine launches rebrand
2019
New distribution center in Muscle Shoals, AL is completed
2021
American Paper & Twine acquires Monts Paper & Packaging in Mississippi